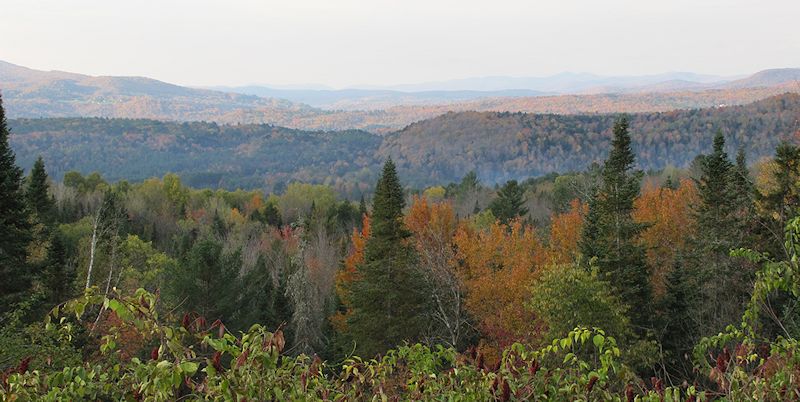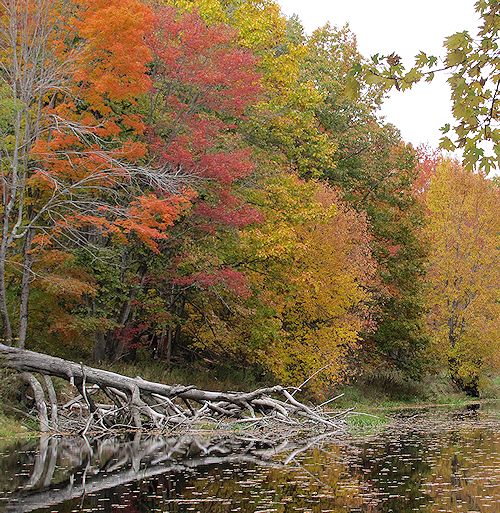 The ride from Bethel on Route 2 across New Hampshire to Montpelier was great. Every turn brought a mountainside in full color, but nothing I could capture on my camera. This view is from the back of the AirBnB we stayed in. Montpelier is one of those creative, playful towns. Great breakfasts both days. I bought some Mary Oliver essays at Bear Pond Books, some ukulele strings at the music store. We checked out Vermont Country Store (a little too much like a Cracker Barrel), had lunch at the beautiful King Arthur Flour store, and had sundaes at Ben & Jerry's. On the way home, we had lunch in Bethlehem, NH, with our Commonground friends.
I voted yesterday and will be a pollworker on election day. Now that Hillary has pulled ahead, I'm just waiting for it to be over. Except for stuff like buying several tubes of Nasty Woman lip balm and listening to Thirty Days Thirty Songs and doing a bit of GOTV work.
The Unity College Crew did finish the checksteps last weekend. I like the way they used the rocks to stop the sides from eroding.