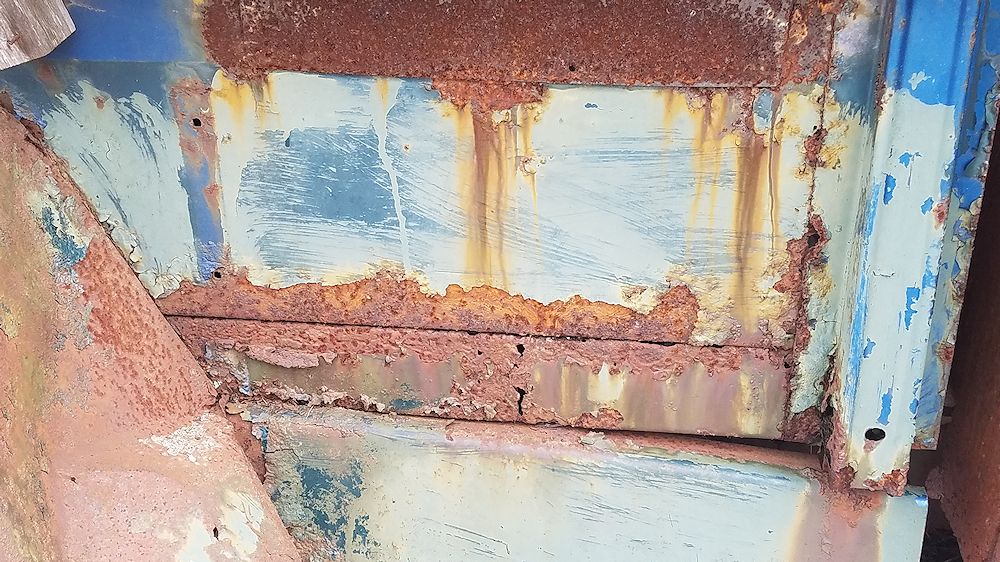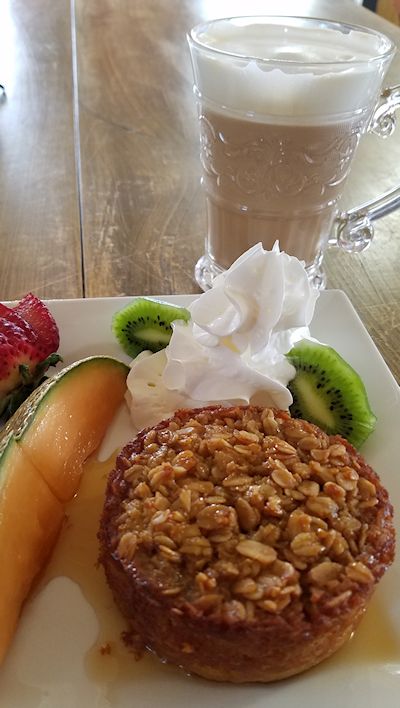 A snowy Tuesday afternoon. Sitting at my winter desk by the window before I launch into making a new soup, African Peanut Vegetable. Making big batches of soup is my souper power. It is not something I felt comfortable with before. But there is this thing called a recipe. One of the first new soups I made is a creamy red bean soup. We serve it with guacamole and sour cream on a floating tortilla chip. In college days in New Orleans I worked as a desk clerk at a French Quarter hotel called Bienville House. The chef was a Batiste from Lacombe and on Mondays he made a well-regarded creamy red bean soup. I was trying to make something like that but not quite as spicy. I make a black bean version of it as well. At 93 we try to always have 2 soups and a quiche available. Making quiche is my other new thing. Trying to get the crust right.
The rust is from a Sunday breakfast trip to a new restaurant in Liberty that has some southern influences including a bar that serves bloody marys. Liberty is 18 miles away on a twisty hilly road. Not a usual winter destination, but Sunday was sunny and above freezing.
Of the three activities I tried out at the coffee shop, two were keepers. The ukulele thing did not work; that requires too much organization from me. The book group was good and I hope to get someone to take charge of that so that I'm just hosting it. Live music at lunch on Saturday was the big winner. Blake and Kaela had promoted it at the college and students packed in and drank much coffee and tea. Now I'm looking for other local musicians. There was music in the cafe's at lunch and revolution in the air. to paraphrase Dylan.
We have booked our flights for JazzFest and having missed it last year I am ready for all my favorite things from fresh strawberries to the beach to wednesdays at the square to grits and catfish to Ogden After Hours to Chickie Wah Wah to warm air.